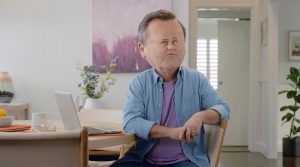 Digby Gillings says Gimmie that script
The creative guns at Rumble Brisbane recently took to the airwaves with a string of levity laiden TVCs and online activity to launch the 'buy now, pay later' brand Gimmie.
The tongue in cheek spots were intentionally created to disrupt the market, so the creators needed a voice performance from someone with a great sense of humour and impeccable timing. Enter Digby Gillings.
Read More »