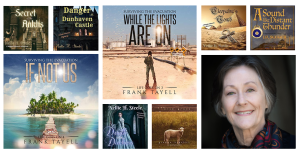 Kate Wilson tells stories
Veteran Brisbane actor and voice artist, Kate Wilson, tells a ripping good yarn.
Her warm mature tone, versatility with accents and dialects, and crisp articulation have been honed through many seasons on stage and behind the microphone.
The talented performer is about to commence narrating her fourteenth audiobook (under the guise of Liz Gentle) for the international market.
Read More »