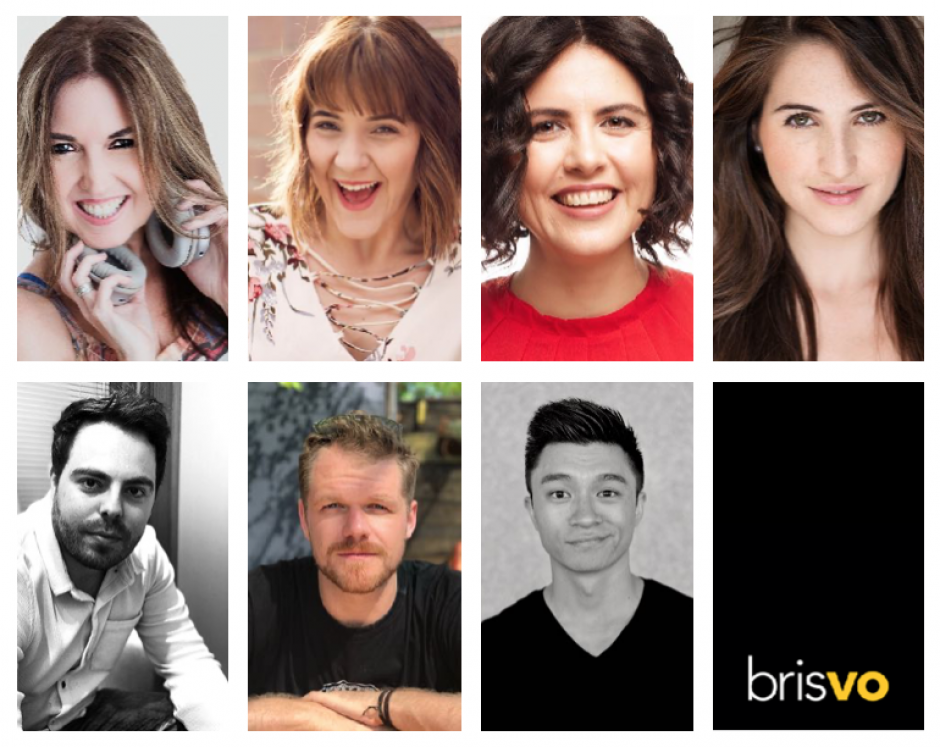 TALENT:
While the world has been in lockdown the brisVO collective has been working overtime on its A-Game. And now, the home of Brisbane's hottest voice talent is very excited to welcome seven new faces to the fold. Fresh, distinctive, versatile… and ever so talented, the new mix of voices give agencies, production houses and creative hubs even greater choice and possibliities than ever before.
So if those voices in your head are telling you to "be the best you can be", there's never been a better time to turn to brisVO to bring your script to life.
Check out our new crop of voices (in no particular order):
CINDY DONATO – The girl next door with a modern vibe.
BRIE JURSS – Bursting with energy and kindness.
JENNIFER MARY – A youthful innocence with a worldly quality.
JACQUI McLAREN – Naturally energetic yet vibrantly engaging.
DIGBY GILLINGS – Empathetic, convincing, confident and friendly.
MARCUS OBORN – Deep, warm and authoritative, with a resonant tone.
MIKEE JOAQUIN – Versatile and genuine with infectious enthusiam.
Be sure to listen to their demos.